Legal Video & Video Deposition Services
Legal videographers with 7 years of experience based in Grand Junction and Durango, Colorado covering video depositions across the Western Slope of Colorado, including Cortez, Pagosa Springs and Montrose, as well as Moab, Farmington and Chama.

With over 6 years of experience in legal video and video deposition services, our team of legal videographers cover the rural western slope of Colorado and the four corners region. Certified by the National Court Reporter's Association as a Certified Legal Video Specialist in 2018, we follow their national standards in video deposition coverage. From Grand Junction, Montrose, Durango and Telluride, to Cortez and Pagosa Springs. We cover as far out as Alamosa and Gunnison, Colorado, as well as Southeast Utah, Moab, Bluff and Monticello, to Northwest New Mexico, Farmington, Kirkland and Chama.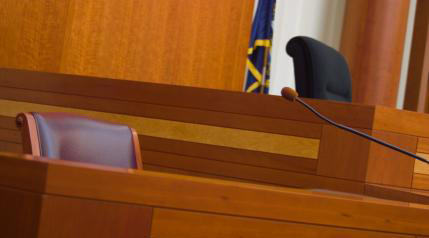 Video Depositions / Site Inspections
Day-in-the-Life Video Documentaries
NCRA Certified Legal Video Specialist (Nov. 2018)
Professional Audio / Backdrop / Lights
Digital Deposition Delivery
Video/Transcript Syncing Services
Support for all Trial Software
Our team have worked with many of the large litigation services and can meet their standards and requirements: PohlmanUSA, AB Litigation Services, Veritext, Magna Legal, Huseby Global Litigation Services and many more. We are happy to work directly with local legal teams, and can provide digital video deposition delivery, video and transcript syncing services that are compatible with any Trial Presentation Software.
Our experienced legal video team have extensive knowledge of legal procedures, and are able to facilitate remote depositions, remote video conferencing and remote court appearances. Our professional video and audio equipment is dedicated for the specific purpose of video deposition services with setups including five or more wired microphones for the highest audio quality. Contact us about deposition video services today at 970-250-8261.